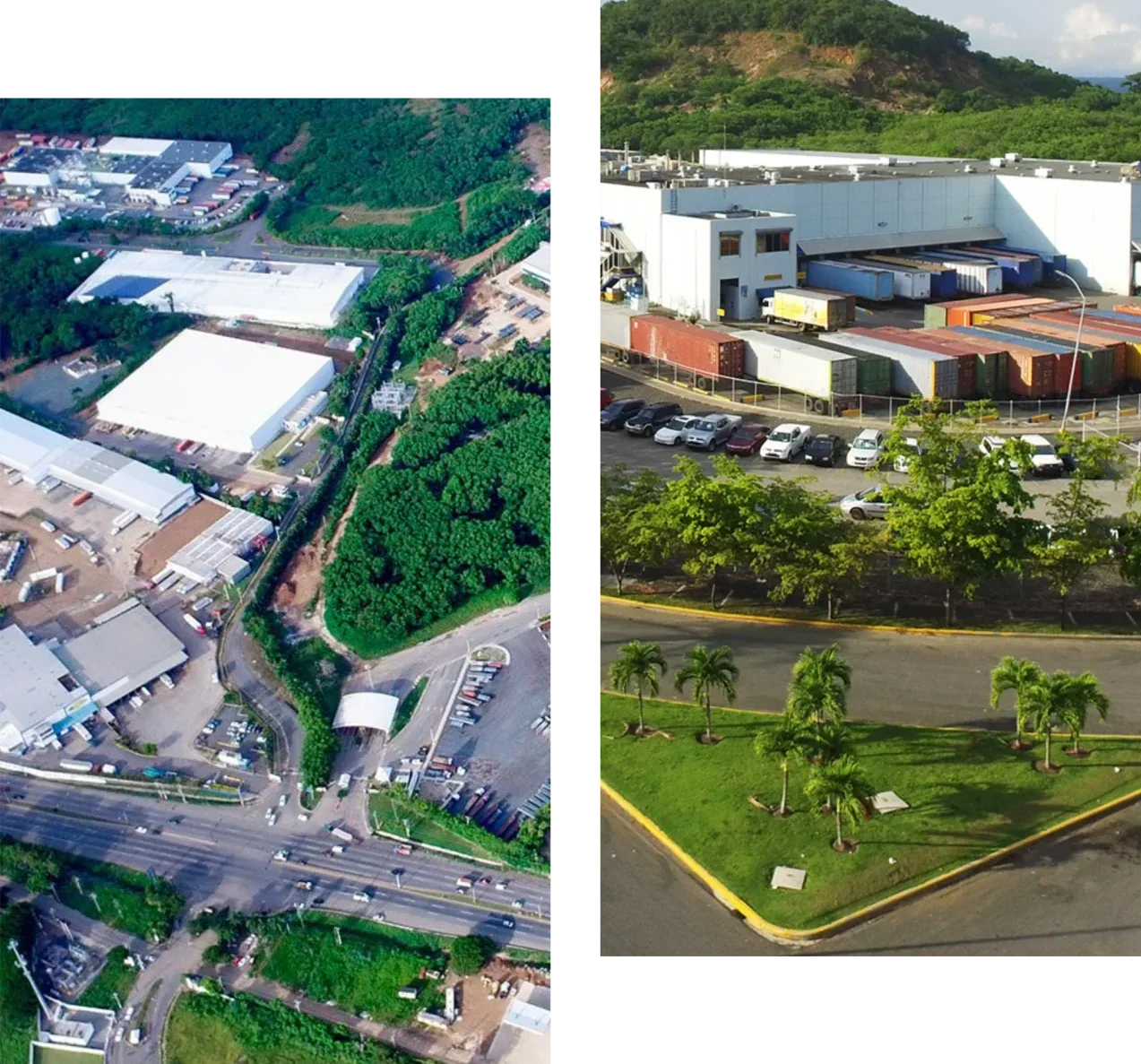 Duarte Industrial Park is the largest industrial district in the Dominican Republic, with a land area of approximately 3,500,000 square meters exclusively dedicated to industrial purposes.
It is an innovative space, providing comprehensive services and solutions for businesses, industries, and logistics operations in an exclusive and strategically located environment in the Dominican Republic.
Ubicación estrategica

Facilita la operación logística

Vías de gran importancia e impacto

Comercio nacional e internacional

Avenidas que reducen los tiempos de conexión

Gran accesibilidad a los puerto Haina y Caucedo
"

PRESENT

VALUE FOR YOUR

INDUSTRIAL

FUTURE"
Mission
To facilitate the operation and development of installed companies by providing reliable, innovative, and competitive services in a safe space, fostering a dynamic and environmentally friendly environment.
01
02
Vision
To be the preferred choice for the development of business operations in the Dominican Republic, guaranteeing competitive and world-class infrastructure and processes, with a qualified, innovative, and committed human capital, contributing to the community and sustainable development.
Values
✓ Respect ✓ Excellence ✓ Responsibility ✓ Integrity
03
Duarte Industrial Park is strategically located in the most important logistics point in the Dominican Republic, where the circunvalación of Santo Domingo and the Duarte Highway intersect, two highways that directly connect the country's three relevant economic regions (North or Cibao Region, South Region, and East Region).
This location is ideal for highly effective operations, as it allows for direct and quick access to the main ports and airports of Santo Domingo: Multimodal Caucedo Port (61 km / 50 min), Rio Haina Port (26 km / 25 min), Las Americas International Airport (57 km / 45 min), and Joaquín Balaguer Airport (19 km / 20 min). The strategic position of the Park makes it an ideal place for the establishment of industries and logistics operations of any type.